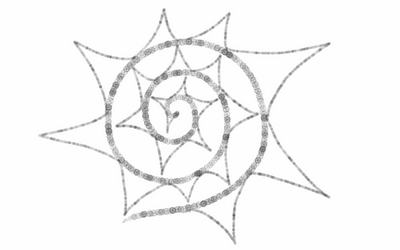 In the silence, I Journey within

Amethyst Crystals ~ Lavender Buds & Lavender France Pure Essential Oil work synergistically together to create a powerful manifestation ascension tool, amplifying our intentions & aiding deep 'awakening' meditation
When we work with crystal energy, we are harnessing the energetic healing vibrations of a specific crystal. When we introduce complimentary correspondences, like, essential oils, botanicals, elements, planetary influences and our intention, we create a powerful sacred ascension tool which amplifies the healing properties and vibrational frequency of that crystal ~ connecting us to our higher self
I have crafted this Amethyst Crystal candle, beginning on the night of the New Moon, & imbued its correspondences through the magick of Alchemy & Magia Metaphysica ~ in ceremony & love
A magickal addition to ones sacred space and/ or altar.

A beautifully empowering and holistic way to facilitate and work with the Amethyst Crystal Light Being
Working on the Physical ~ Emotional and Energetic aspect of the human being ~ Invoking
Spiritual Awakening ~ Protection ~ Third Eye Activation ~ Joy ~ Relaxation ~ Psychic Awareness ~ Mental Clarity ~ Creativity ~ Insight ~ Release Negativity
Use to manifest your desired intention
Crafted with the finest Pure Essential Oil, Soy Wax and cotton lead free wicks in a 180 ml amber glass jar with sacred sealing wax adorned lid.
This candle will burn for up to 55 + hours Plus, depending on how long you keep it alight each burn.
YOU RECEIVE
1 x LARGE 180ml | 6.33Oz Pure Essential Oil & Crystal Alchemy Candle
1 x Chiffon bag to hold candle
INGREDIENTS
Organic Pure Essential Oil of Lavender France
Soy Wax ~ Non Gmo
Cotton Wicks ~ Lead Free
Amethyst Crystal Tumbles
Sacred sealing wax on lid
Organic Botanicals of Lavender Bud (Grown, harvested and prepared at our Eden Apothecary)
Magia Metaphysica
Lunar Alchemy
Love

Love and Blessings
Tasha♥