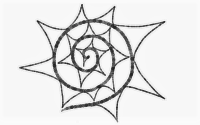 Awaken the Spirit

Invoke Love ~ Mental Clarity ~ Uplift & Purify ~ Rejuvenate & Awaken the Spirit

Nourishing you Skin to Soul

Our luxury natural, botanical aromatherapeutic body scrub has been crafted to extend your beauty love & purification ritual in the shower( and especially for those who don't have a bath to soak in)

Crafted with the finest organic Australian Coffee Beans to exfoliate your skin and waken the spirit.

Australian Raw Sugar works as a gentle exfoliate and agent, drawing moisture back to your skin.
Pomegranate Seed Infused in Olive Oil ~ This is our own infusion, crafted  & prepared with traditional herbal alchemy processes, over 2 full lunar cycles and planetary influences. Ensuring all medicinal qualities of the botanicals are captured in their full peak. Creating a true potion.
Pomegranate oil is loaded with high levels of vitamin C and B, making this oil  rejuvenating, and regenerating for your skin. Speeding up the healing process and promoting cellular renewal. High in antioxidants, to help slow down the free radical process of ageing.
It will leave your skin feeling silky and soft, and there will be no need to moisturise after your aromatherapy body scrub experience.
Acai Berry ~ Sourced from a local grower, we gentley hand mill these little berries over 1 lunar cycle.
This berrie has great healing qualities as it is very high in antioxidants and Vitamin C. Another great skin loving medicinal.
Rose Powder ~ This powder has been crafted from our own grown roses. Our Roses flourish with in our Eden Apothecary Garden. We grow, harvest and prepare our beautiful roses by the calling of the moon.
Once dried, roses are placed in a mortar and pestle and gently hand ground over 1 lunar cycle.
 A process that takes many months to acheive the final ingredient in this body scrub
All ingredients and blended under the light of the full moon and the Essential Oils that bring this scrub all together are

 Organic Essential Oils of
~Rose Geranium
Physical ~ Works at a cellular level to renew and repair the skin, speeding up the healing process
 
Emotional/Spiritual ~ This amazing botanical is Ruled by Venus and Represents the Water Element. It will protect against negative energies and promote a balancing and uplifting vibration.
Opening the heart energy, and allowing one to connect with the vibration of Love
 ~Peppermint
Physical ~ Has a cooling effect on the skin and is used in traditional medicine to relieve pain.
Emotional ~  Works on the neurotransmitters in our brain to bring mental clarity and awaken the spirit, combating depression . A great pick me up when one is feeling tired and fatigued.
Esoteric/Spiritual ~ Used for purification, and enlightenment. In meditation and ritual practise, peppermint allows one to clearly see the path ahead
A beautiful luxury body scub designed to heal and revitalise. Nourishing you Skin to Soul. 
How to use
Take 1 or 2 handfuls into the shower. Wet your skin and then begin to rub the scrub in a circular motion from top to bottom ( or bottom to top, depending which way you prefer)
Focusing on your booty and thighs, or any area there are stretch marks, bumpy, dry skin, or body acne
Let the dry ingredients do their magick, by allowing to sit on & penetrate the skin for a few minutes,  whilst you breathe deeply taking in the healing aromas of the essential oils.
Wash off and your done.
You will notice a soft glowing, silky feel of your skin, so no after shower moisturising will be necessary.
Love and Venus Blessings