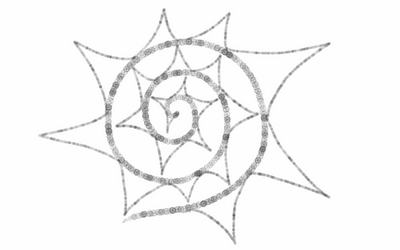 I am in the Vibration of LOVE

Prepared and Crafted on a Full Moon on a Friday ~ in the hour of Venus, at our Eden Apothecary,  to Invoke the  Aphrodite Goddess within and fill your heart space with LOVE, Beauty and Joy.

~
♥
Submerge yourself in the vibration of love. Release pain ~ fear, and open your entire being to self love and acceptance.
~
Harmonically prepared and cultivated with lunar energy. These Ceremonial Pink Himalayan Bath Crystals are infused with our very own Eden Apothecary's botanicals. 
Soaked in the finest Organic Essential Oils & Minerals with an infusion of Rose Quartz Crystal
KEY INGREDIENTS
Botanicals
Organic Calendula Petals, Hibiscus Flowers & Rose petals from Mount Athos Manastery in Greece to nourish and feed your skin.
Pure Essential Oils
Organic Rose Otto, Pink Grapefruit, Sweet Orange, Pathcouli work synergistically and metaphysically opening your heart energy to release, accept and bring joy.
A dash of Organic Sweet Almond Oil to gentley add moisture to your skin


Mineral Clay
Australian Pink Clay detoxifies, soothes and calm's your skin. 
Crystal
Rose Quartz stimulates the true life force - LOVE.
Melting away stress & tension it emits a cool, calming energy which can work on all of the energy centre's to gently remove negativity and bring back the gentle forces of self love.
A rejuvenating agent for both the physical body & emotional system, it balances ying-yang energy & provides each energy centre with the proper energy vibration.
Resonating with the astrological sign of Cancer, Rose Quartz will share its loving and nurturing aspects attuning one to the energy of love.
You will recieve 
~250 grams of these sublime love, botanical, essential oil and rose quartz bath crystals in a reusable glass jar with cork lid
~a wooden scoop 
~packaged in a drawstring bag
~enclosed with burgundy wax seal, imbedded with Sacred Geometry Flower of Life Symbol
Ceremony
Create your sacred space. Pour the bath, light a candle. 
1 -2 scoops of these potent bath crystals is all you need. 
As you place your botanical salts in your bath, and gentley sprinkle them through your fingers, speak your intention to invoke Unconditional Love. It may be Love thyself, romantic love, family love or platonic love
Slip into pure bliss & place your rose quartz crystal on your heart.
Breathe deeply and relax
I am in love with all that once was, and all that is now. 
I am in love with all that shall be.
I am in the vibration of love. 
I am Love.
I am one with myself.
♥ Love & Blessings
From the Earth to the Heart